!!!Weder ich noch Android-Hilfe übernehmen eine Haftung sollte durch das flaschen dieser Rom euer S7 edge defekt werden!!!
Im voraus Vielen, vielen Dank an asc1977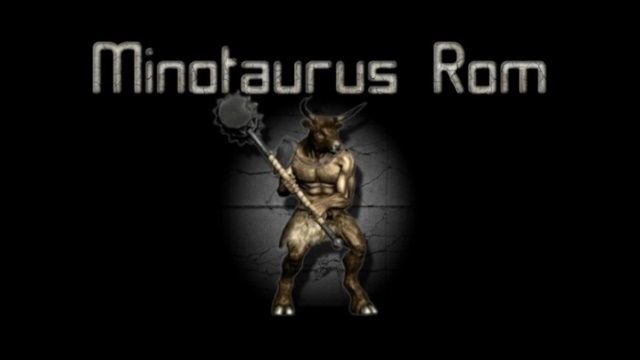 Minotaurus S8 Port Full v20
​
-Base G955FXXU1AQG5 Firmware
-Latest Modem and Bootloader automatic install (newest)
-Latest Modem and Bootloader automatic install (newest)
-Work on G930/935 F/FD
-Busybox (V1.25.1)
-100% deodexed
-Working Private Mode
-RootExplorer (V4.1.4)
-TWLauncher V2 with much settings in special setting
-Device status official
-0x25 default animation scale (dont touch or you loose and only get back with clean install)
-Removed confirm button at reboot menu
-Subsymbols for all languages
-Ok button always available with window (or alert) overlays
-Screenrecord and Screenshot toggle
-removed high brightness warning
-removed Low battery warning
-volume safe warning permanently disabled
-removed OEM unlock button
-hidden statusbar clock on lockscreen
-unlimited text for sms
-removed SD card notification
-Working colorpicker of navbar because Samsung removed in new base
-SystemUI tuner
Changelog V20

-fixed Gametool forceclose without navbar
Changelog: v19
-UNDER THE HOOD OPTIMATIONS FOR MORE FREE RAM AND FASTER BOOT AND FASTER ROM
-added weather lockscreen widget with settings in RomControl
-updated Mtweaks to V2.5.2
-updated Magisk V14
-updated 1060 fonts apk to newest version
-updated Keyboard to newest of S8 with enabled subsymbols for all languages
-added LiveDrawing messages of Note8
-added Big Photo on phone apk for calls
-fixed power off button not shown after clean install
-updated modded TWLauncher to V4fixed (changelog in GRX Settings)
-added listview animation with settings in RomControl
-added option to take screenshots in secured apps
-added option to RomControl to change color of action text in notifications in f.e. screenshots
-updated BatStock-Kernel_SM-G93XX_V1.2.0
-updated NOTORIOUS-KERNEL-S8_PORT-V1.8.8-G93XXX
-updated Modem and Bootloader to DQHY
-added auto update twrp to aroma installer (now TWRP 3.1.1.0)
Changelog V18
-rebased to G955FXXU1AQH3
-updated Magisk to V13.6
-fixed wallpaper cropper
-fixed Vper4A profiles no working
-added option to decide between no or with navbar in aroma for remove gap for no navbar users
-fixed some bugs for FD model install
-updated TW Launcher to V3
-TWLauncher Settings now added to RomControl too
-added Primal V2.2.2 to aroma
-edited animationscale in developersettings with x0.1 up to x1.0, x1.5, x2.0, x2.5, x5 and x10
Changelog V17
-some underground fixes
-updated busybox to V1.27.1
-fixed gametools and gamelauncher
-fixed knox and securefolder
-fixed USB plug in/out wake up mod
-added kernel chooser to aroma
-added wifi energie safe mode
-added option in aroma for deep cleaning user files. This option delete some folders like android folder on both sd cards. this is nessesary and recommend for a better bugless rominstall. works on dirty and clean install
Changelog V16
-rebased complete to AQGB
-fixed recents bug
-fixed XAA and TMB CSC
-added CSC for PET, XAA, LUX, OPS, XID, TNZ, KSA, XEO
-Bixby voice support on XAA CSC in english and korean language
-added back fingerprint screen wakeup
-added Bixby to debloatemenu in Aromamanager
-updated to SuperSU-v2.82-SR3
-added CSC for AUT and VIP
-added fullscreen caller bg
-updated Magisk to V13.5
Changelog V15
-rebased to G955FXXU1AQG5 and remade all mods on new base
-updated Kernel to NOTORIOUS-KERNEL-S8_PORT-V1.8.1-G93XXX
-removed Safetynet pass module because never needed
-fixed help and charging text remove, now all removed id switch is on in RomControl
-removed fingerprint wake phone mod because now stock feature of samsung
-updated Mtweaks to 2.4.4 with Spectrum support
-added Single Swipe on right Side for expanded Quickpanel with switch in Romcontrol
-added double tap to sleep on statusbar with switch in Romcontrol
-changed style of aroma manager and Romcontrol app
-added colorchooser for navbar icons in RomControl
-added option to choose number of toggles in expanded view in first row with RomControl settings
-added new toggles for UHQ,VoLte,WifiCalling
-updated Magisk-v13.3
-added BetterBatteryStats to rom
-added 0x25 animation to settings (choose animation off and it is 0x25, off is replaced with 0x25)
-removed dynamic statusbar bc sometimes fc at clean install but......
-added custom background to statusbar with options in RomControl
-added back to kill with settings in RomControl
-bc of a request i seperated notification colors and colors of app icon and progressbar with a different main switch
-updated Bootloader to FXXS1DQGS
-updated Modem to FXXU1DQD7
-fixed sticker in camera, now 100% fully working inclusic animation of sticker
-fixed motion photo
-added debloat menu to aroma
Bugs:
-Not possible to delete Recent apps
Changelog V14
-fixed Bixby
-fixed upday
-removed white boarder on screenrecorder
-added switch in RomControl for forcing expanded notifications on notificationpanel
-fixed color of notification background not work
-fixes bootsplash S8+ on S7 flat version
-added back Knox and Secure folder
-fixed GearVR
-fixed skip music with volume buttons on screen off
-added option to wake phone with volume buttons with switch in RomControl
-updated to Notorious V1.7.2
Changelog V13
-fixed kernel install and root problems
-updated to Notorious V1.6.4
-fixed Wallpaper crop sizeing
-fixed soundalive
-fixed SHealth
-added back switch for navbar in RC to switch on/off if choosed with navbar in Aroma Manager
-updated Bixby Vision to newest
Changelog V12
-base update to G955FXXU1AQF7
-added CSC ILO, XEO
-changed alpha value of S8 battery icon to 100% white
-added working private mode
-updated Magisk V13
-updated TWLauncher to V2 with much more settings and bugfixes in special settings
-remade all mods from scratch
-added back colorpicker of navbar because Samsung removed in new base
-added SystemUI Tuner so settings (activate with longpress settings button)
-removed option for Knox because not work well for all
-updated modem and bootloader
-added option in Aroma to fix netflix
-added option in Aroma to add S7 camera
-aded fix module for safetynet fix to rom
-update to latest magisk
-fixed unlock after reboot without pin or pattern
-removed switch for on/off navbar in Romcontrol because you can autohide in Samsung Settings
Changelog V11
-fixed places in phone
-reduced file size by debloating
-fixed swipe problem on keyboard for some users
-fixed Aquamode
-added csc for CNX SMA VDC
-added csc XSA TEL as a beta test, hope it works
Changelog V10
-fixed Magisk app not installed second time
-fixed rotation bug
-added transparent lockscreen notifications
-added LTE only mode
-added switch in RomControl for battery color, so if color off you have stoch S8 battery icon, colored is S7 battery icon
-updated to SuperSu V2.82
-added CSC EUR
-completly remake of CSC part, now all in OMC folder like S8
-hopefully fixed problems for german telekom users with new csc style
Changelog V9
-fixed not installed Magisk app
-removed KnoxDesktopLauncher because drains battery
-readd AdaWay
-updated Root Explorer v.4.1.4
-fixed motion photo bug
-fixed samsung cloud sync bug
-fixed privat mode
-added CSC for XME and VD2
-added Skip Tracks with volume button with settings in RomControl
-updated to Notorious V1.5.8
-Fixed Wallpaper Cropper
Changelog V8
-added option to color stock battery in RomControl
-removed SD card notification
-updated base to G955FXXU1AQEB
-added quicklaunch on notificationpanel with settings in RomControl
-fixed screenshot in reboot menu, now never take screenshot of rebootmenu
-removed white boarder at taking screenvideo
-added new CSC for SER and ORO
-added quick replay to notifications on lockscreen if security unlock enabled with switch in RomControl
-added new version of batterybar mod with more customzations
Changelog V7
-added option for Knox and SecureFolder to aroma (beta-mostly need clean install)
-added XEF, XXV, DTM, PHN, TUR and VNZ CSC
-GameLauncher and GameTools fixed
-fixed tw gestures
-new TWLauncher options: Gestures Home and Dock(Swipe up and down,Longpress,DoubleTap), Animation Speed,Colors,Blur,Hide Info Text
-Changed Kernel to Notorious-Kernel+V1.5.5
-added Spectrum app to rom
-added floating messages
-remake sound mod, updated to newer one with viper4a, Atmos and Beats Audio
-updated root explorer to newest V4.1.3
Changelog V6
-fixed gap at musikplayer and weather widget
-wifi calling fixed and tested in germany
-added some csc to choose -fixed wifi calling
-added unlimited text for sms -added init.d tweaks and removed some build.prop tweaks
-add lockscreen analog option back with settings in RomControl (reboot lag is fixed)
-added option to hide lockscreen clock with settings in RomControl
-fixed call blocking
-updated modem and bootloader to newest
Changelog V5.1 OTA
-fixed statusbar bug of V5
-added double tap feature to launcher in special settings
-removed analog clock and weather widget bc boottime 30seconds longer because that, mod maybe anytime comes back if work better
Changelog V5
-Bug fixes
-added option to change boot splash logo
-added option to choose Minotaurus bootanimation
-added old S7 ringtones and notification tones to S8 excisting ones
-fixed IMService.apk forceclose
-removed RCS icon from statusbar
-fixed right clock never appear if using centerclock and Sview Cover after close and open cover
-fixed battery drain from SamsungDex
-added switch and color option for samsung networktraffic in statusbar with settings in RomControl
-moved option for navigation bar to advanced features
-added option in aroma to remove complete the S8+ navbar to have no free space at bottom
-aaded custom networktraffic with settings in RomControl
-added notification panel gifs with settings in RomControl
-added lockscreen weather widget and analog clock (15 styles) with settings in RomControl
-added option to remove lockscreen clock in RomControl
-debloated samsung connect
-new updated TW launcher with special settings
-fixed forceclose of updated photo editor
Changelog V4
-Updated S8+ firmware to newest base G955FXXU1AQDG
-hide statusbar clocks on lockscreen
-added virtuel lock, recent and home button to statusbar with settings in RomControl
-added custom text to statusbar wit settings in RomControl
-added option to enable lockscreen rotation in RomConttrol
-added custom text to lockscreen with settings in RomControl
-added switch to remove Carrier in Lockscreen with switch in RomControl
-added option to enable unlock with fingerprint after reboot without pin or pattern in RomControl
-added option to wakeup with fingerprint in RomControl
-added double press home for open camera (work only on clean install)
-updated modem and bootloader of flat and edge to newest
-added AdAway to RomControl and rom
-updated Root Explorer to V4.1.2
-updated Sbrowser
-fixed toggle colors that working on themes too
-added switch for enable/disable HeadsUp notificatins in RomControl
-added reboot menu light to statusbar with setings in RomControl
-added Matrix effect to recents with settings in RomControl
-added option for colorize expanded statusbar date, clock and icons with settings in RomControl
-fixed reboot menü appears if you do screenshot
-Updated Kernel to SuperStockKernel V2.5.2 with RamDisk edits for boot S8
-added wifi icon chooser with settings in RomControl
-added option to remove wifi arrows with settings in RomControl
-added alarm icon chooser with settings in RomControl
-added color chooser for owner icfo on lockscreen with RomControl settings
-added option to remove swipe to unlock text in RomControL
-added option to remove charging text in RomControl
-removed OEM unlock from Dev Settings
-added switch between S8 and S7 lockscreen clock
-added some more CSC features
Changelog OTA V3.1
-fixed notification background not work
-added signalicon chooser with settings in RomControl
-added Device info in notificationpanel with settings in RomControl
Changelog V3
-fixed Bixby Vision -added CSC mods
-added custom backgrounds on notificationpanel with settings in RomControl
-added custom colors notifications text and background
-Screen Mirroring fixed -Wifi Calling Fix V2
Changelog V2
-added Screenrecorder and Screenshot toggle
-added Switch for Multiuser in RomControl App
-blur effect in notification panel with coloroption
-Datausage option with customization
-Updated Kernel to SuperStockKernel V2.5 with Ramdiskedits to boot S8 Firmware
-Wifi Calling fixed
-Screenshot with buttons fixed, now like S8 with on/off and vol- button
-fixed some lags in settings (Maybe on time a fc after install)
-fixed double camera modes
-fixed aqua in camera
-added colorchooser for quicksetting tiles, text and line with settings in RomControl
-added BatteryBar to statusbar with settings in RomControl
-added signalposition chooser left/right in statusbar
-added switch to choose between 4G or LTE in statusbar
-removed high brightness warning
-removed Low battery warning
-volume safe warning permanently disabled
Changelog V1
Aroma:
-Choose wipe option
-Choose root between no, Superuser or Magisk
-Choose Soundmod between no or Viper and Dolby Rom:
-Base G955FXXU1AQCC Firmware
-Latest Modem and Bootloader automatic install (DQD1)
-Kernel SuperStockKernel V2.43 Ramdisk edited to make S8+ port bootable
-BTU CSC (if you want other one flash with CSC changer of TKKG1994 but you will loose my csc mods in rom -Work on G930/935 F/FD -Busybox (V1.25.1)
-100% deodexed
-Working Private Mode -RootExplorer (V4.1)
-Modded TWLauncher (6dock icons, 4x6 or 5x6 appdrawer, double tap on home feature)
-Device status official
-0x25 default animation scale (dont touch or you loose and only get back with clean install)
-Removed confirm button at reboot menu
-Subsymbols for all languages
-Ok button always available with window (or alert) overlays
RomControl:
1.Statusbar -Dynamic Statusbar
-Switch 3MinitBattery or StockBattery -Switch Battery Percent -Tap on Clock open app -Stock Clock with much customization
-Statusbar Icon Colors (with grey on white apps) 2.Notifications -Ongoing Notifications removeable on/off 3.InCall UI -Custom Background
4.TW Launcher -Double tap on homescreen -Immersive Mode -Navigation Bar
5.Advanced RebootMenu
-Custom background reboot menu
-Switch on/off 12 options (power off, restart, reboot recovery, emergency button, screencast, screenshot, mobile data, airplane mode, multiuser, flashlight, google assistant and quick reboot)
6-Advanced Features -Sound Mods (If choosed in Aroma Manager) -USB Settings -Hardkeys backlight duration
7.Links -Rom download -OTA files download
1. Odin hier Downloaden
2. Die neusten Bootloader und Modem werden mit installiert
3. Rom

HIER

Downloaden und auf sd-Karte kopieren, BEVOR ihr Twrp aufspielt die Entwickleroption frei schalten und die OEM-Entsperrung + USB Debugging anschalten.
4. TWRP hier ziehen und über Odin flashen, wenn neu startet sofort Lautstärke+/Home/Powertaste gedrückt halten. Wenn zu spät einfach Lautstärke -/Powertaste getrückt halten, startet neu
5. Im TWRP erst formatieren und dann wipe, delvik cache
6. Das Verzeichnis auswählen wo die Rom liegt und starten
7. die Installation dauert ca. 5 - 8 min und startet neu
8. Spaß haben
9. Natürlich bei asc1977 bedanken
HIER
der link zur Minotaurus Webseite
Zugang zur deutschen Telegrammgruppe bei
[URL='https://www.android-hilfe.de/members/177014/']@asc1977[/URL]
anfragen
HIER
der link zu G+ (Deutsch & Englisch)
Zuletzt bearbeitet: